| Case Study | |
| --- | --- |
| Project Title: | Clifford Chance Boiler Replacement: Levels 5,6 & 31 |
| Client: | Engie/Clifford Chance |
| Location: | Canary Wharf, London |
Contract Overview:
Replacement of existing gas fired boilers, associated pumps & pipework, including fan assisted flue system and integrated BMS in levels 5, 6 & 31 boiler rooms.
The works included:
An extensive validation survey and report on existing services.
Design of new services.
Provision of design/working drawings and technical submissions.
Devised a strategy with timescales to complete each boiler room installation. Starting with level 6 as this was the most critical, followed by level 5 and lastly level 31.
Decommissioning and disconnection of 21no. redundant Fulton gas fired boilers, including associated pumps, pipework and flues across 3 plantrooms.
Removal of old boilers from site including existing pipework, flues, valves and pumps.
Installation of 15no. new Elco Trigon XL (570KW each) gas fired boilers including Grundfos pumps, and associated pipework. Note: All pipework was pre fabricated off site, delivered and finally installed by our team.
Installation of flue systems including fan assisted flue system on level 5, controlled by BMS.
Level 5 required a galvanised access gantry which was designed and fabricated off site and installed by our team to allow access to service flue fans.
Installation of fresh air supply ductwork and associated fresh air fans which were later wired up and controlled by the BMS.
Complete refurbishment of BMS panel in each boiler room including radical new Elco Bacnet technology.
Specialist testing and commissioning of new Elco boilers and associated plant and services.
Provision of O&M manuals and record documentation.
We carried out these works from summer until the end of 2020. The majority of works were carried out during normal working hours including several weekends. The Heventa team carried out the entire mechanical side of the works and we co-ordinated a vast number of specialist sub contractors to complete other works such as BMS, flue design & installation and water treatment. This was managed and co-ordinated by Heventa management and on site supervisor. Good communication and co-operation were hugely important on this project allowing it to run smoothly.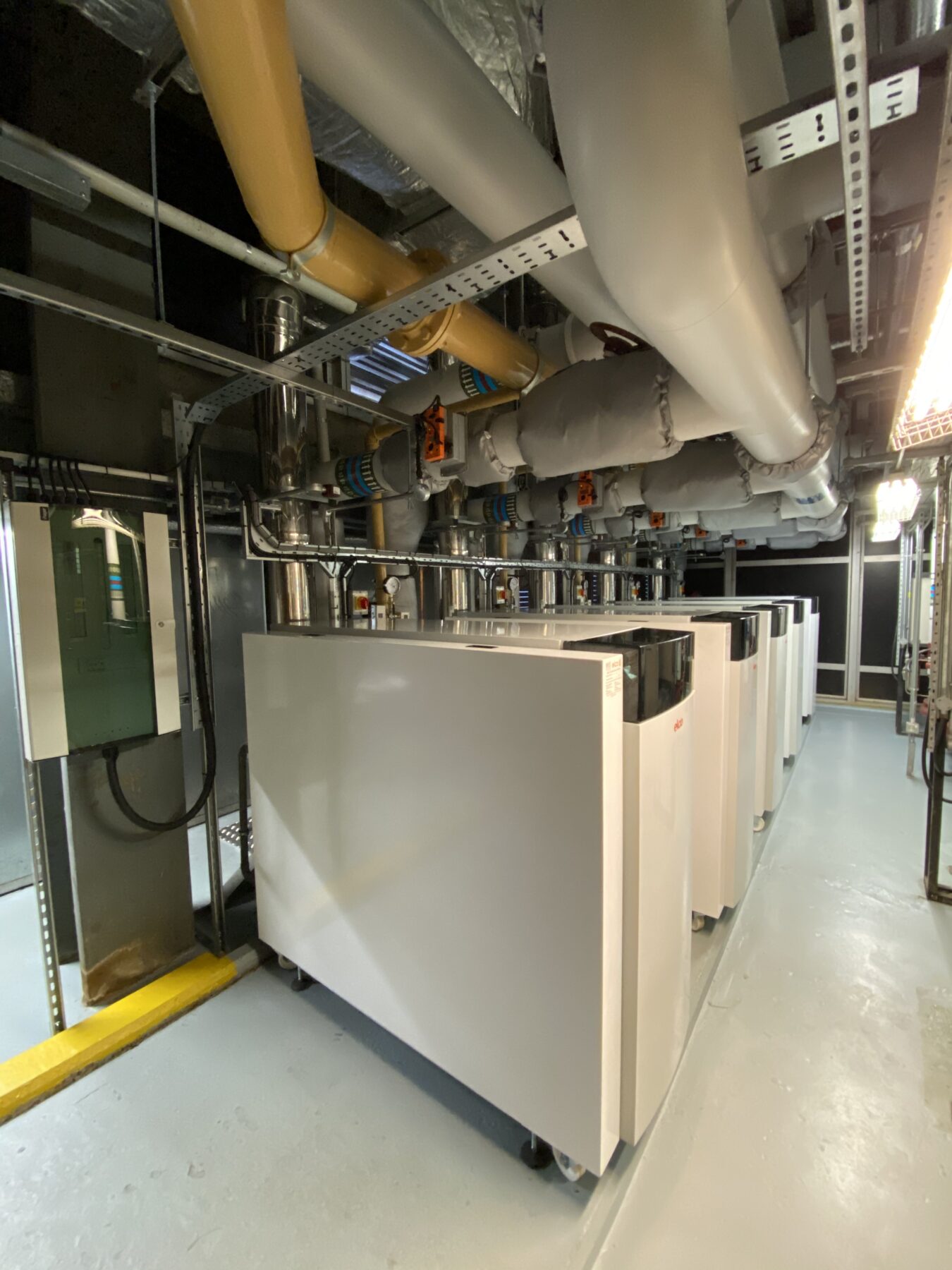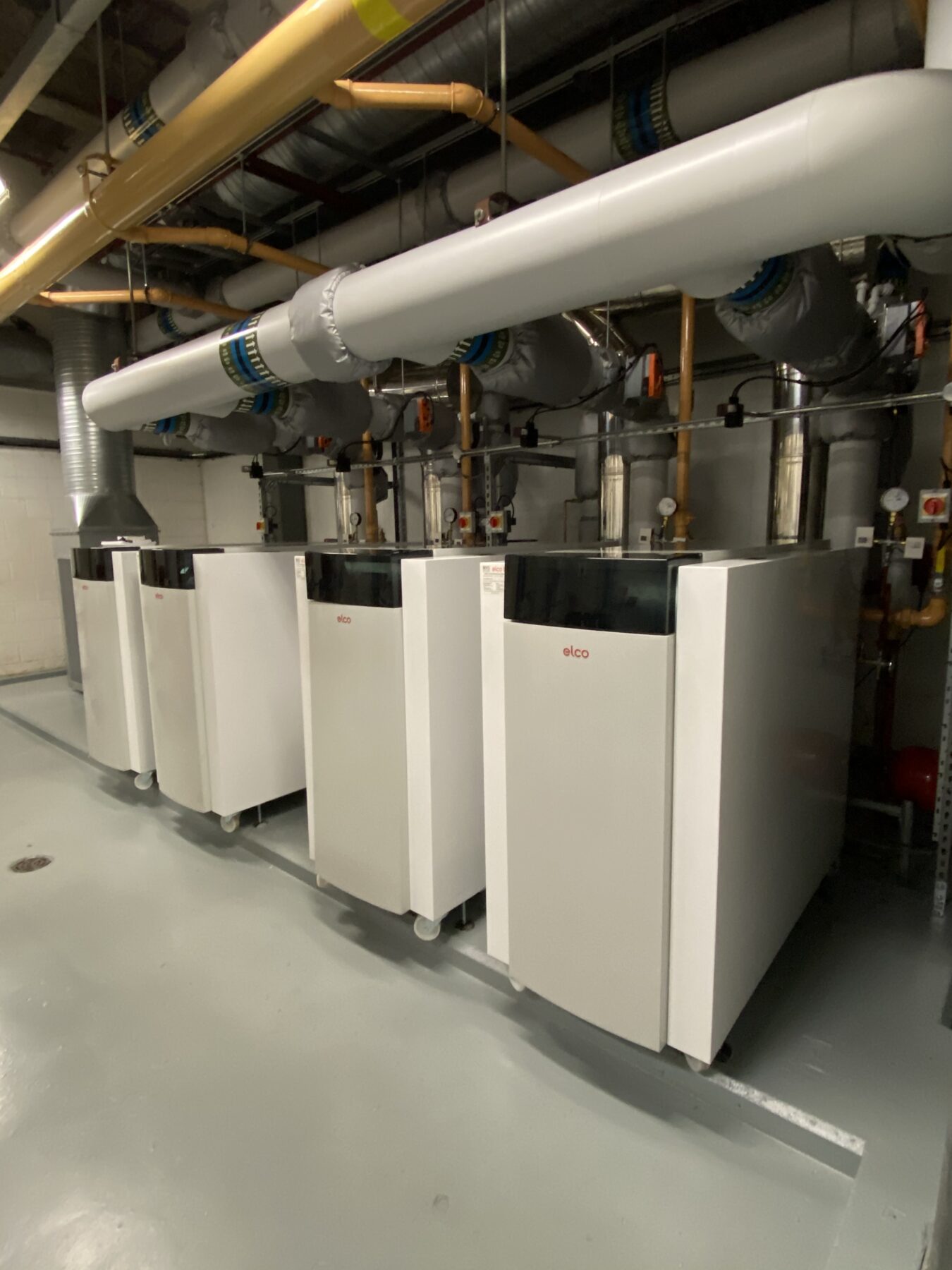 Client Feedback:
The client were impressed with our work and how this £1 million project was managed during a difficult period due to COVID 19. The on site maintenance  team praised us for our work and day to day co-operation with them to get the project over the line.
Heventa's Comments:
This was a challenging project which was essentially completed thanks to hard work, skill and good management from the team at Heventa. We would like to thank all of our sub-contractors who worked alongside us and all of building management and the on site maintenance team.